Jun. 23, 2021
To achieve the timeless appearance of a traditional wrought iron fence, homeowners are offered two practical options: Steel or Aluminum. So what is the difference between the two, and which one offers you the most advantages for your new fence? Both steel and aluminum provide a low maintenance option in comparison to traditional wrought iron or wood fencing. And while they are both a durable fencing option, choosing the right material for your fence project will ensure that you are satisfied with the outcome and that your fence will last a long time.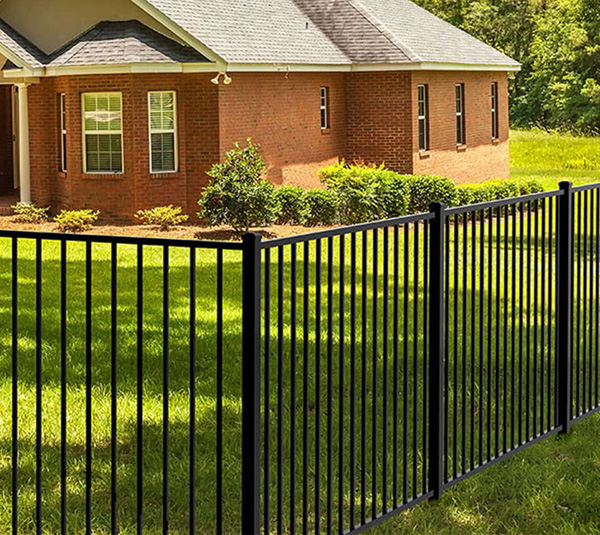 Steel fencing is notorious for its strength. It is heavy and resistant to damage, impact, and wind. Due to its weight, steel fencing may be more difficult to install than aluminum fencing, however the peace of mind from choosing a steel fence is well worth it.
Our steel fences are built with galvanized steel and multi-layer protection powder coating system to prevent rust and corrosion. Steel fences, like aluminum, are available in a wide variety of colors and designs. They can be small, decorative fences or large security fences. Most chain link fences are made of galvanized steel, but this is not what most people envision when they think of galvanized steel. Typically, galvanized steel fences are more stylish. Many people prefer the look of steel fencing over aluminum because it closely resembles the look of a traditional wrought iron fence.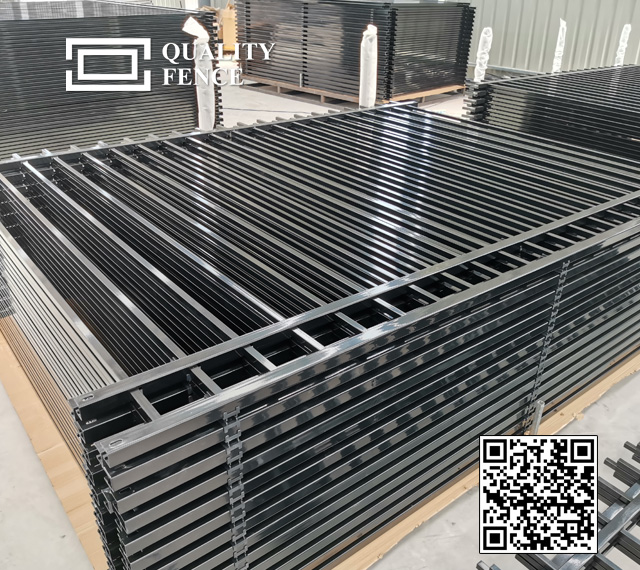 Disadvantages of Steel Fencing
1. Steel fencing is heavy and difficult to install, making it (for most people) not a do-it-yourself project.
2. So the installation cost may be higher for steel fencing than aluminum.
Aluminum is another popular material for ornamental metal fences. Aluminum fencing, like steel requires very little which is better steel fence or aluminum fence what is the difference between maintenance, and can be cleaned with simply a garden hose and soap. It is extremely resistant to corrosion, which gives it a big advantage over steel fencing if your home is near a large body of saltwater. It is also 100% recyclable, should you ever need to replace it.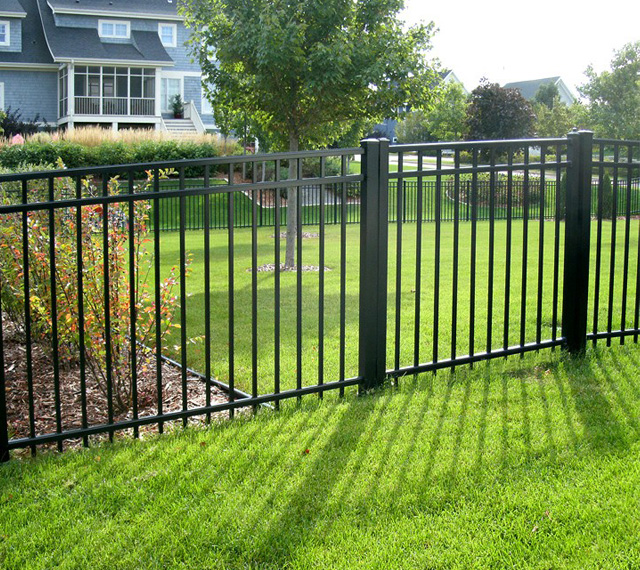 Disadvantages of Aluminum Fencing
1. Aluminum is light-weight and easily dented, bent or damaged in storms and by kids climbing on it.
2. In order to be welded, Aluminum fencing requires a specialty-skilled welder.
3. Due to its flimsy nature, Aluminum fencing is not recommended for security purposes or commercial use.
So Which is Right For You?
Both Aluminum and Steel Fencing offer a low-maintenance alternative for fencing, and both add a visually appealing accent to the landscaping of your home. So which should you choose? If your needs are more decorative than functional, Aluminum fencing is a great option. However, if you require a fence that is more functional for long term, secure, and damage-resistant, then steel fencing is the best option for you.


QualityFence is a professional metal fence & railing manufacturer in China, both steel and aluminum available. We dedicate to help clients develop high quality and cost-effective fencing & railing solutions with our experienced manufacture know-how and advanced production facilities. Don't hesitate to send us enquiry if you are interested in.